24 Jun

3 Easy Steps for a Japanese Skin Care Routine

J-Beauty believes in minimal yet quality products to maintain a healthy, moisturised skin regardless of age. Using fermented Plum Flowers as its primary ingredient, Japanese skin care brand – MeDu, offers an easy but effective skin care routine that is gentle for all skin types. Made with other natural ingredients, MeDu's product range soothing to the skin and allowing it to maximise its benefits.

Step 1: Cleansing
Containing natural ingredients like sake extracts, olive oil, honey and fermented plum flowers, MeDu Face Soap cleanses away make-up, dirt and sebum trapped. Soaps are made through cold-processing method which does not use heat, so that the properties from the ingredients used are not affected. With no preservatives, parabens and colourings used, MeDu Face Soap is suitable for sensitive skin.

Using a lather net, add a few drops of water to the soap and rub it together to form dense foam. Gently apply foam onto skin and rinse with lukewarm water.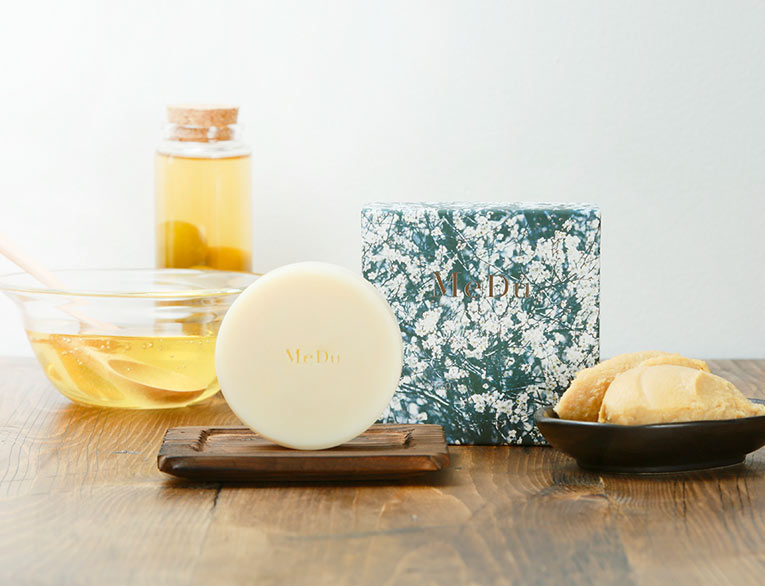 Shop MeDu Face Soap here
Step 2: Toning
A soothing skin lotion that keeps your skin moisturised and supple without the addition of alcohol, fragrances and colourings. MeDu Skin Lotion penetrates deeply into your skin for it to fully absorb the benefits from the natural ingredients.
Add a few drops of lotion onto palm and gently pat across face, neck and décolletage. For dry areas, pat a second layer of lotion onto skin.
Shop MeDu Skin Lotion here
Step 3: Moisturise
Lock in moisture with MeDu Skin Cream that contains 95% naturally-derived ingredients. Balancing skin's moisture level by leaving it moist, supple and soft. With its fast absorption, it does not leave the skin feeling sticky. No alcohol or fragrances were added which is suitable for sensitive skin.
Add a few drops of lotion onto palm and gently pat across face, neck and décolletage. Use day and night.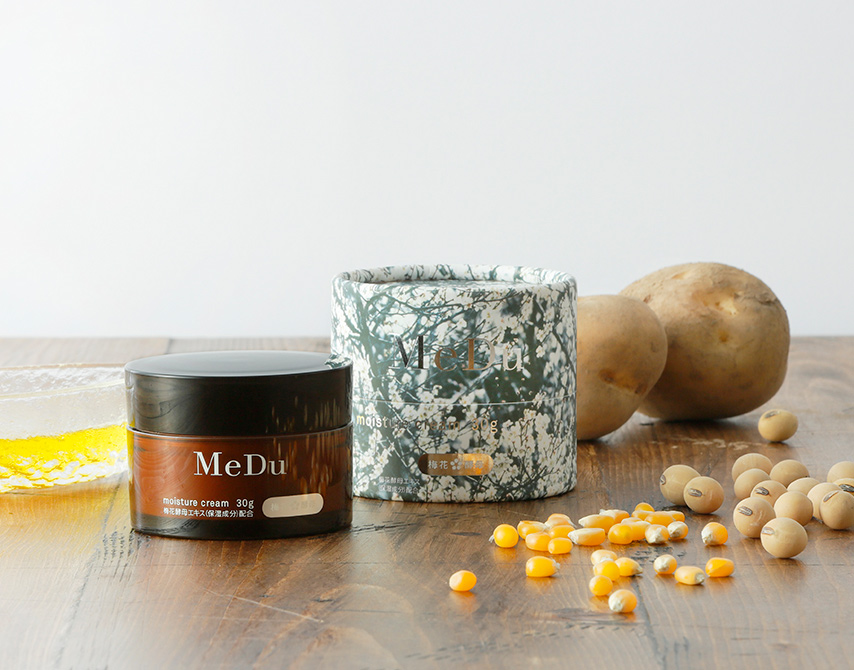 Shop MeDu Skin Cream here
Shop Now: